Leading Supplier Of Woven Fabric Products
The leading manufacturer and distributor with a wide range of Woven Fabric products offer solutions for all your needs. In order to ensure the best value for our clients, all orders can be customized on request, based on the clients' needs.
Fabric width

Roll length

Fabric unit weight

Color types in scrim and coating
LUMBER WRAP:
At FSPG, there are three types of lumber wraps available for purchase.
Polypropylene lumber wrap
Polyethylene lumber wrap
Sewed lumber cover
Printed lumber wrap is produced in up to 4 colors and 144" in width: available inlay flat or c-folded roll.
Product Features and Performance
Durable with long life and light stabilizers
Three-layered with high tearing strength
Lightweight, soft, and easy to lay and fold
Applications
They are used in the wood industry, high-end wooden packaging, and coverage for lumber mills.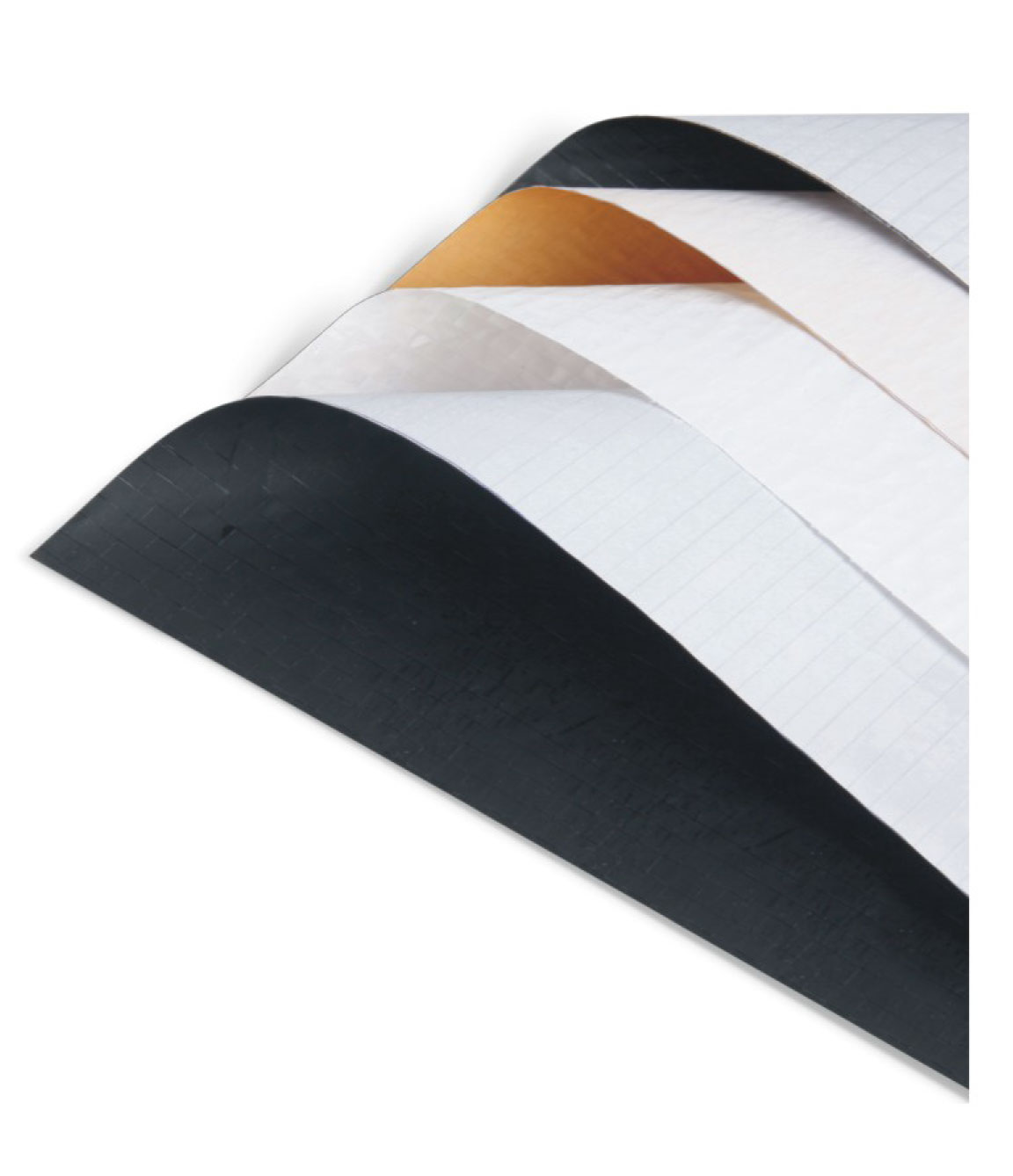 UN-COATED SCRIM:
Polypropylene scrim

Polyethylene  scrim
Available up to 8 meters (314") in width without a seam. They roll up to 4 meters (157") in width when laid flat.
METAL WRAP:
At FSPG, we produce both all-poly metal wraps and paperback metal wraps. The printed metal wrap is available in up to 4 colors and 144" in width. It is enhanced with VCI Anti-corrosion protection.
Product Features and Performance
Can customize the colors on both sides

Waterproof, moisture-proof, sun-proof and antirust

Pleasant appearance

Convenient to handle and use
Applications
Our metal wraps are very popular in the steel industry, steel packaging, and outdoor storage needs.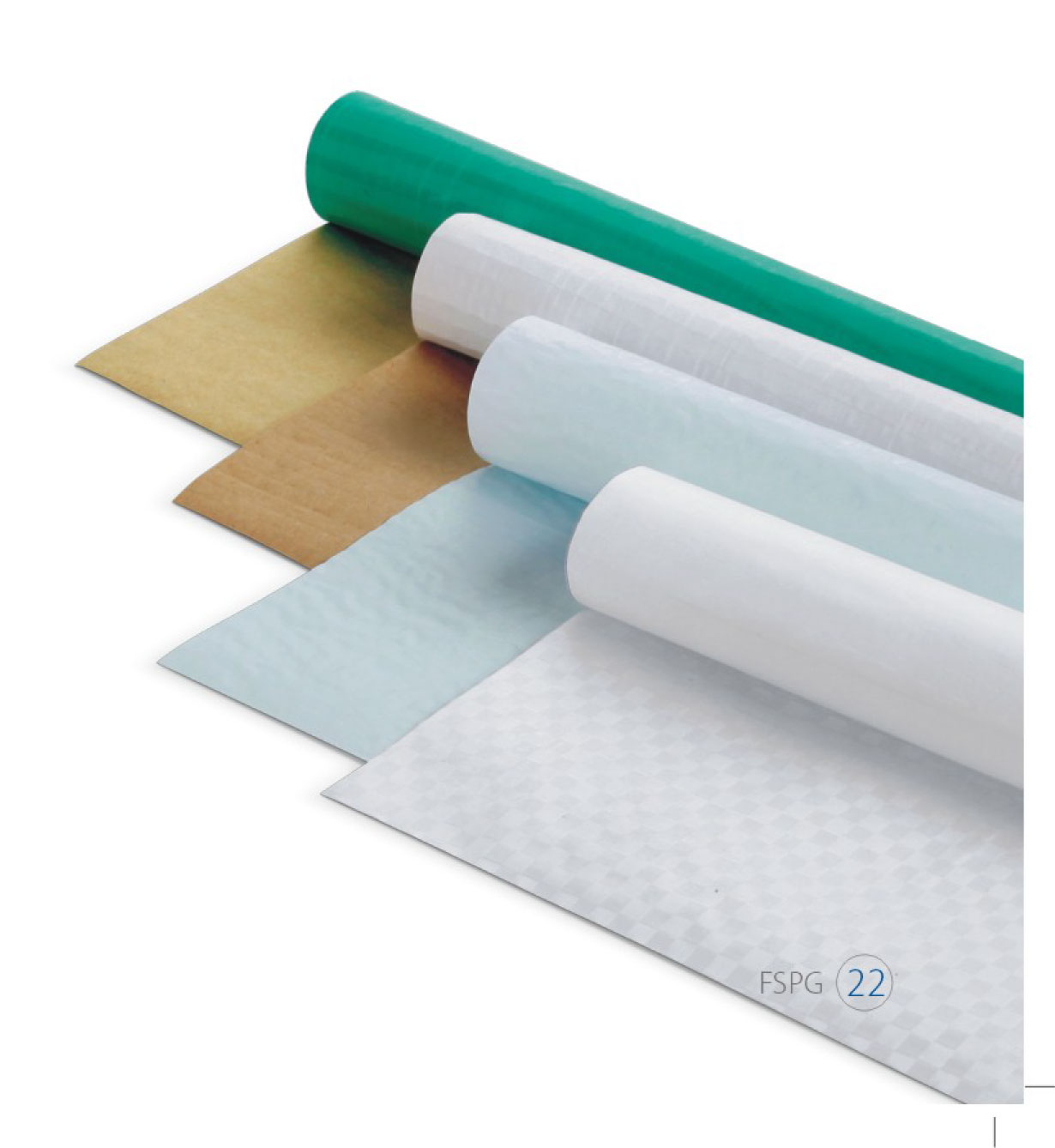 AGRICULTURE PRODUCTS:
Greenhouse

Hay & Grain cover

Pond Liner

Farm equipment cover

Waterproof multi-purpose Tarps

Container Liner
Includes UV additives in coating and tapes and is available with or without Grommets.
Transparent Anti- UV Fabric, Blue Anti-UV Fabric, Black-and-White Block Fabric
Our agricultural fabric is widely used in the planting industry, renowned for its high tearing strength, durability, weather resistance, and low cost. They also come in handy for fish breeding and poultry raising.
Woven Fabric For Gardening
We also manufacture woven fabric for gardening. These fabrics are highly in demand for professional horticulture since they prevent roots from decomposing and show good drainage and air circulation characteristics.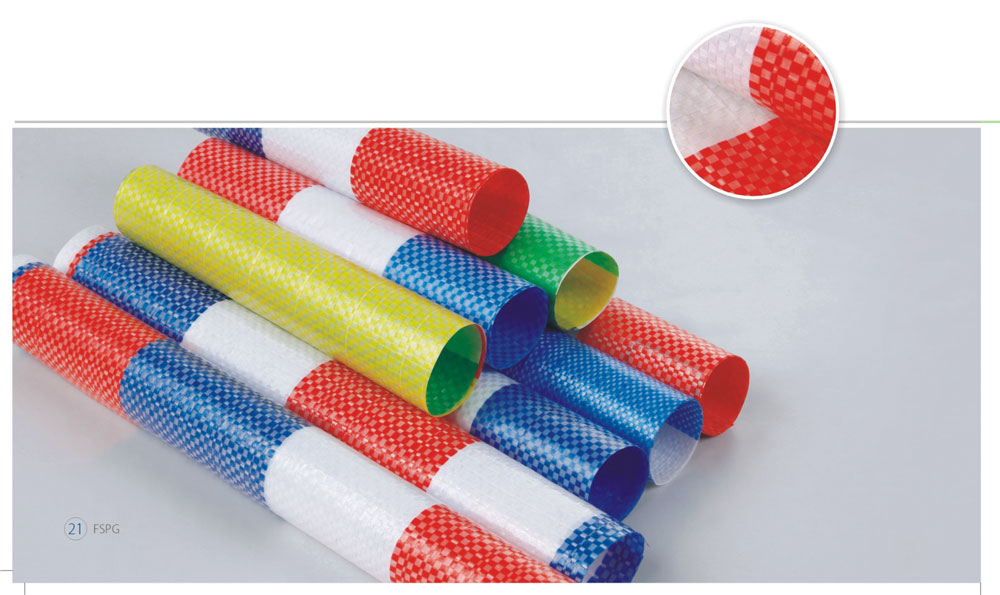 BUILDING/CONSTRUCTION PRODUCTS:
House wrap

Roof underlayment

Contraction site cover (clear coated)

Hoarding, dust cover

Weather protection cover

Storage cover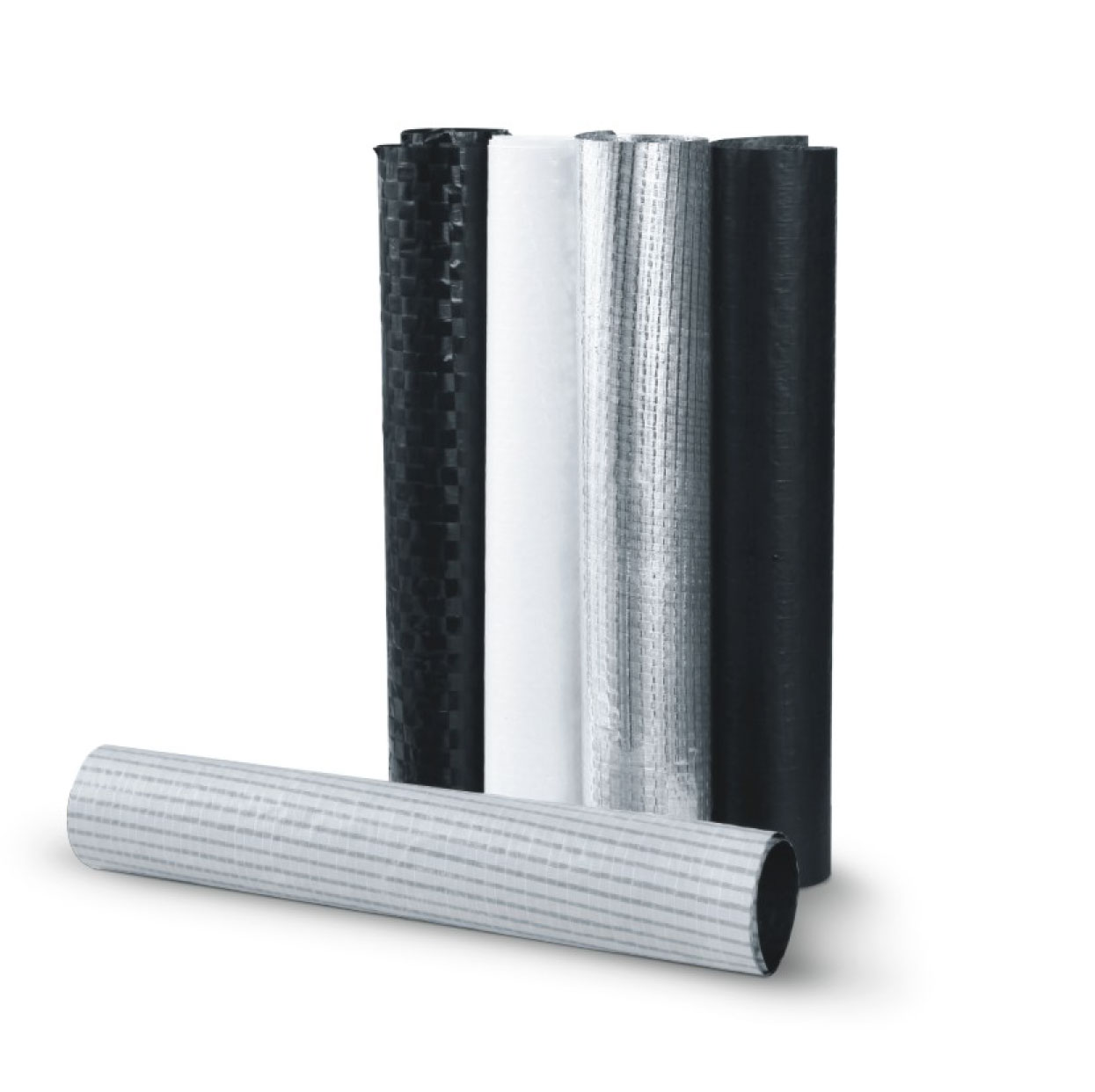 BILLBOARD AND BANNER PRODUCTS:
PE Frontlit sign material

PE Backlit sign material

PE Poster

PE Banner
All of our billboard and banner products are fully recyclable as they are produced using PVC-free material. The width of these billboard and banner products can vary up to 5 meters.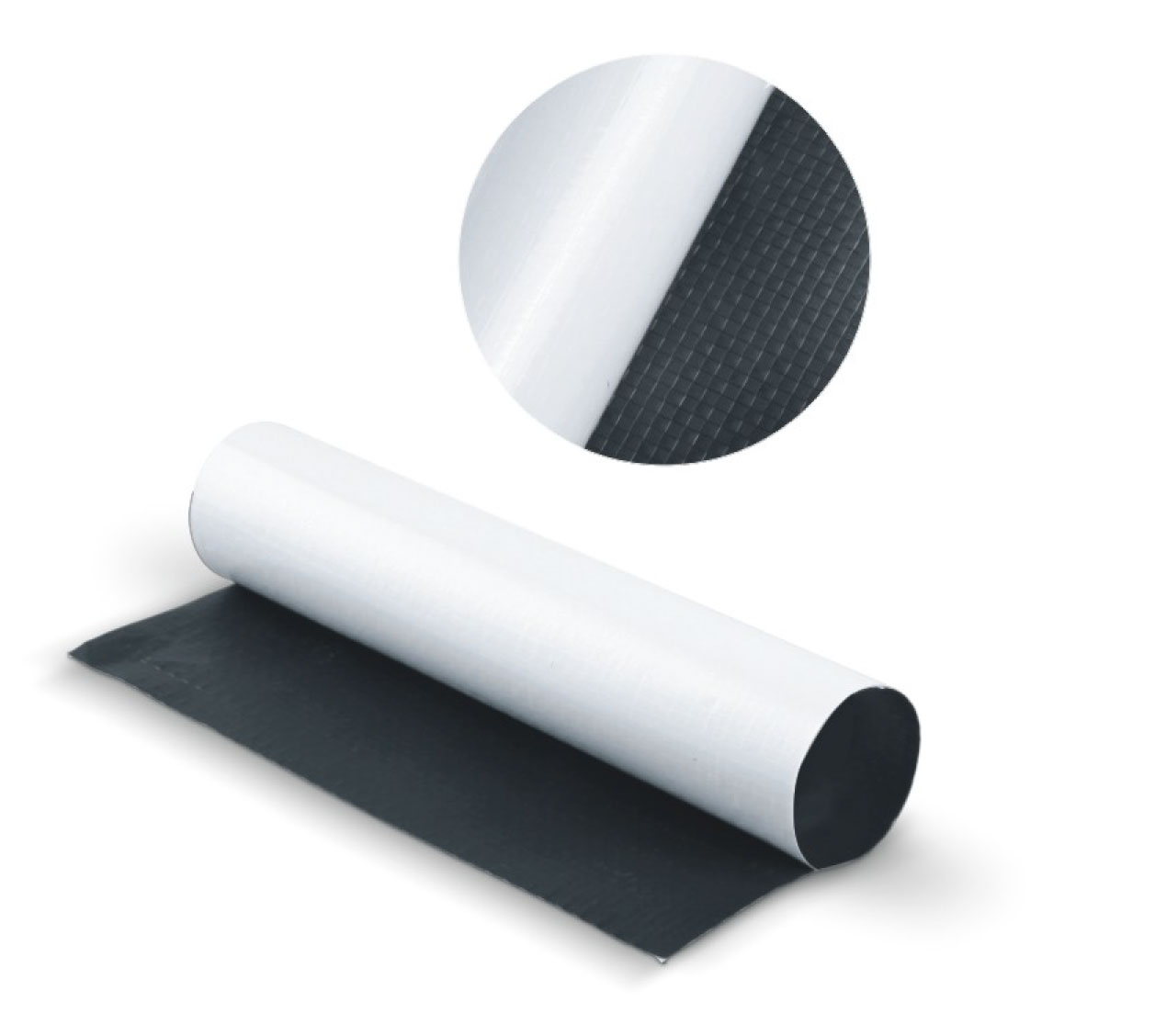 RECREATION PRODUCTS:
At FSPG, we manufacture three main types of recreation products.
Golf Green cover

Pool cover

Select grade Tarpaulin
Features and Performance of Tarpaulin Products
Triple-layered with high tearing strength

Long life with light stabilizers

Lightweight

Available in soft and bright colors

Convenient to lay and fold
Applications of our Tarpaulin Products
Our tarpaulin products are famous for aquaculture, poultry farming, and edible mushroom planting. Furthermore, it is also used for covering trucks, buildings, and outdoor storage areas. These products can grant safety from sun and rain.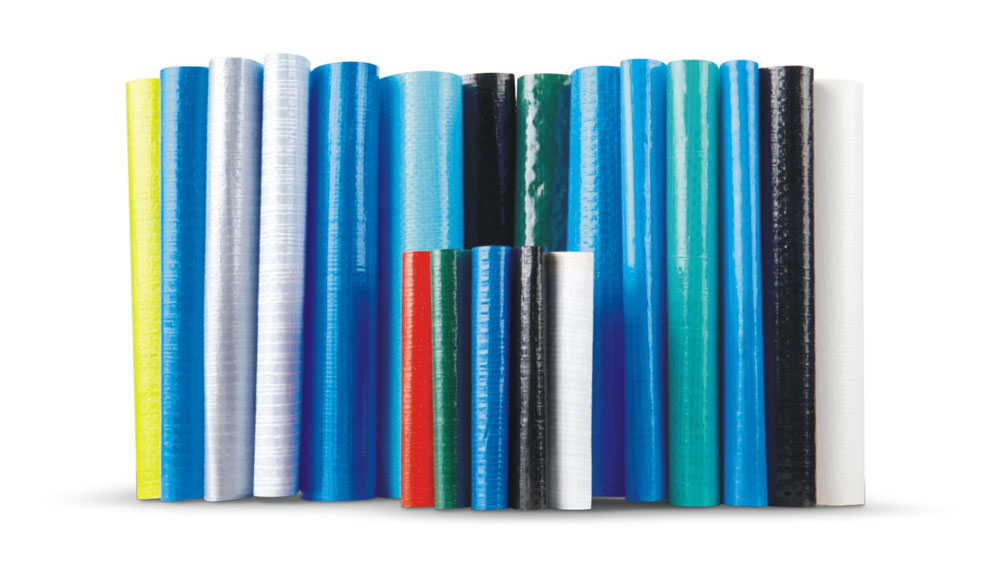 PACKAGE TAPES:
Our packing tapes are made from thin sheets of bioriented polypropylene (BOPP), which serves as the backing material. These backing materials are then coated with acrylic adhesives. Their adhesion is suitable for general packaging, enveloping, or fixing.
Range of Packing Tapes offered at JW Plastics
Carton Sealing tape

Masking tape

Lumber wrap repair tape

Double-sided tape

Aluminum tape

Carton sealing tape dispenser
Package tapes can also be customized using OEM custom printed logos. This will help improve and enhance your branding strategy and promotion.
Product Features and Performance
Our package tapes are renowned for withstanding weather changes and their strong adhesive properties. Furthermore, our tapes also present qualities of temperature resistance, good holding adhesion, good tactile and pleasant adhesion, lightweight, good tear and stickiness, anti-corrosion, and nonflowing glue. Not to forget, all of our products are priced at reasonable costs.
Applications
Our adhesion tapes can be used in electrical items production, industrial packaging, refrigerator and air condition insulation, door and window fixing, goods binding, fixing, support, joining, shelter, and for books and stationery need as well.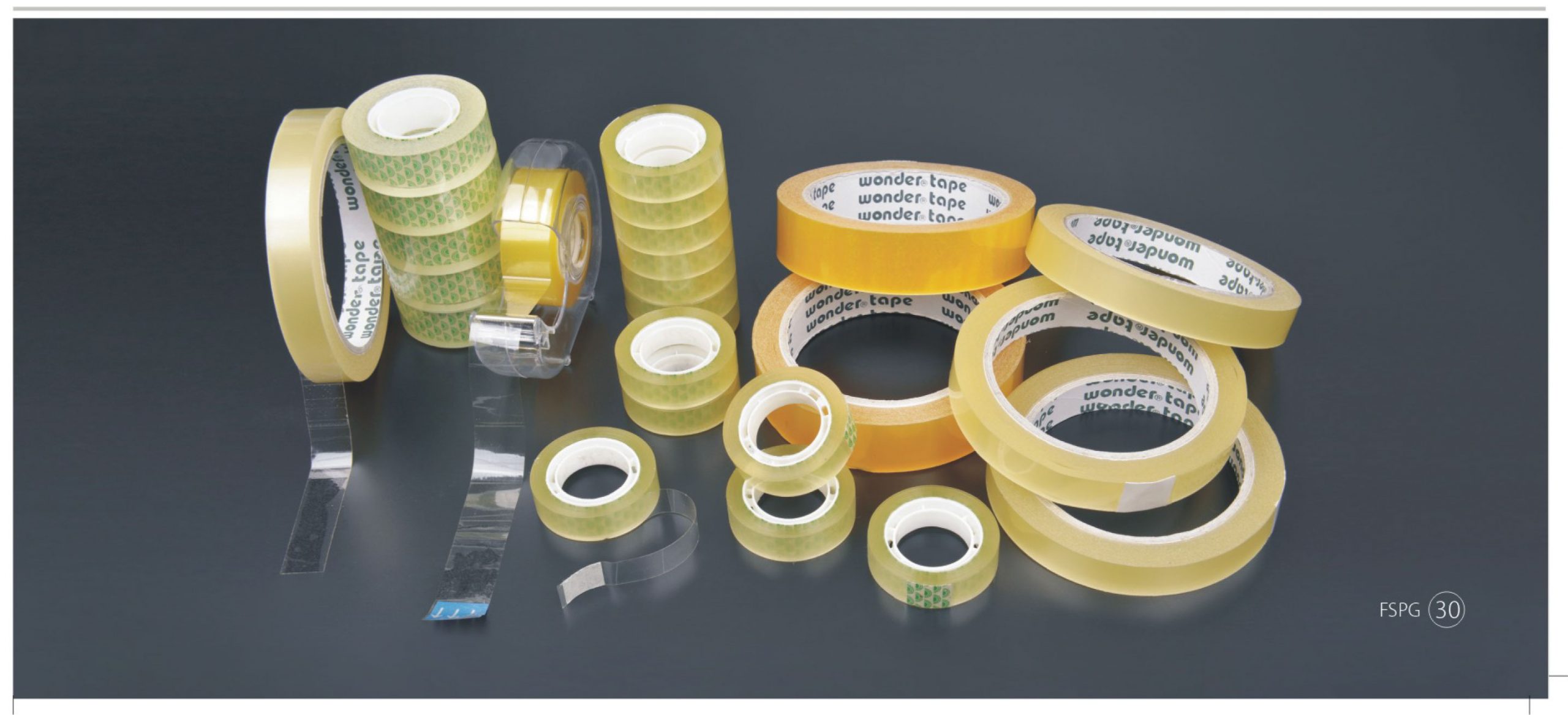 PET NON-WOVEN GEOMEMBRANE
Our manufactory is one of the enterprises appointed to produce Non-woven geotextiles by the National Economic and Trade Committee in Guangdong Province. We have multiple high-tech-equipped production lines. Our annual production capacity of non-woven geotextiles is 3,000 tons. 
The product is widely used for its strong stretch capability in building up highways, railways, airports, bridges, tunnels, culverts, dikes & dams, draining off the water system. Its functionality is credited for filtration, drainage, reinforcing, and protection during civil engineering and water conservancy projects. Our products have passed the quality test held by National Quality Control Center and matched with National Quality Index.