WHO WE ARE - JW PLASTICS LTD.
FSPG is a leading enterprise in the new plastic materials industry. We are one of the top 500 Chinese manufacturers and the National Torch Plan Key High-Tech Enterprise Group. Accredited as a National Enterprise Technology Center, FSPG takes pride in being the dependent company of Guangdong Plastic Engineering Technology research and development center and the National Model Enterprise of Technology Innovation.
COMPANY OVERVIEW
JW Plastics Ltd. is an independently operated division of Foshan Plastics Group Jingwei Company. It is not only a sales representative but also a customer service center in North America. Foshan Jingwei Company is one of the Foshan Plastic Group's branches. Jingwei company itself, with 2100 full-time employees, Jingwei company has operated seven production facilities and produces a wide range of Woven Fabrics, Non-woven geotextiles, BOPP Tape, Polyethylene Film. 
Foshan Plastics Group Co. is a high-tech business group of 5000 full-time employees, which provide new types of material for the field of modern industry and agriculture, as well as contemporary science and technology, traffic, and communication. On May 25th, 2000, FSPG made its way to the index A stock market in the Shenzhen stock exchange.
CORPORATE VALUES OF FSPG
Customers are the eternal assets for FSPG. Hence, our purpose is to create value for our customers and to provide high-quality products and services to our customers. We are our greatest treasure, and in the process of creating an Excellent FSPG, employees realize their true values.
The enterprise operates to maximize enterprise value, create value for shareholders and society, and become an outstanding enterprise in China and the entire world.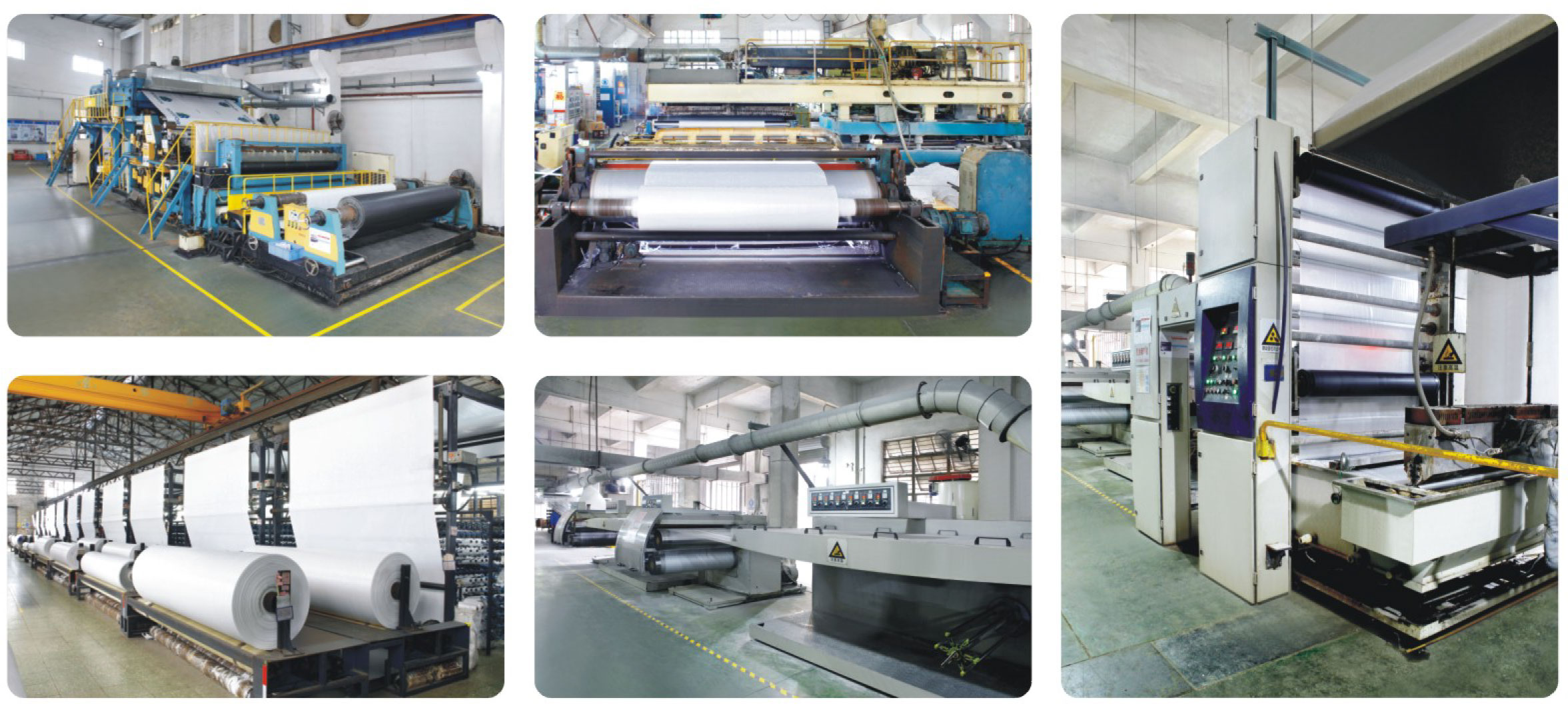 Company Mission
FSPG has a sense of mission to take the initiative to assume social responsibility and strive to repay society. We strive to give full play to the position and role of enterprises in independent innovation in new energy, new materials and energy-saving, environmentally friendly industries, and the use of new materials to create a new life.
Company Strategy
Focusing on research, development, and production of new energy, new materials, and environmental protection industries. Positioning itself at the high-end of the market with operation internationalization, relying on technology innovation and refined management, building excellent corporate culture and team, building excellent operational ability, and forging leadership of new energy, new materials, and environmental protection industries.
Business Philosophy at FPSG
Our philosophy at FSPG revolves around four main aspects.
People-oriented with respect, love, care, dedication, and support for one another

Dedicated innovation fueled by leading management and technology 

Honest and law-abiding enterprise with respect to both legal, professional, and ethical requirements 

Harmonious win-win for all stakeholders of the enterprise 

Centred on Technical Excellence
As a leading plastics material manufacturer, FSPG is very particular about technical excellence. Hence, we strive to reach the premium international level for our specialized field through excelling in technical aspects. We are not only equipped with advanced quality control and testing devices, but also allied and cooperated with colleges, scientific research institutes, and overseas partner organizations. Our teams continuously strive to strengthen product quality and excellence, meet market needs, and attain customer satisfaction.
State of the art production workshop
In general, the FSPG production facilities contain a total of 18 complete production lines. Among them, nine lines are dedicated for woven plastic fabrics, 7 for tubes and pipes, and two lines for irradiation (including an accelerator and Cobalt unit). Furthermore, we are also equipped with multiple imported technical inspection equipment. The high-quality plastic products we manufacture are a result of these advanced production environments, scientific techniques used, and the high quality of the imported raw materials.